Wessex Pork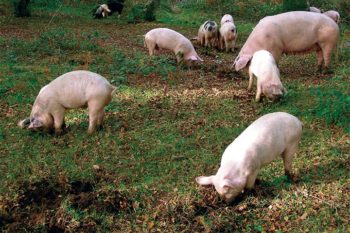 Wessex Pork comes from pigs bred and reared on pastureland west of Wellington, Somerset. They are grown outside and finished in high welfare buildings. The Pork is bred from Wessex Saddlebacks that have been improved and crossed with modern breeds noted for their taste and eating quality, this gives a very tender succulent tasting pork. The taste and quality of this unique pork comes from the farm which has been keeping pigs in this traditional way since 1963.
The breeding sows and boars graze all year round in paddocks with wallows and shelter. The piglets are weaned into large groups outside. The pigs are then brought inside to be finished. The pigs are fed on a clean wholesome diet that DOES NOT contain antibiotic growth promoters or meat and bone meal. The food is balanced to the pigs needs ensuring health and wellbeing.
Kenniford Farm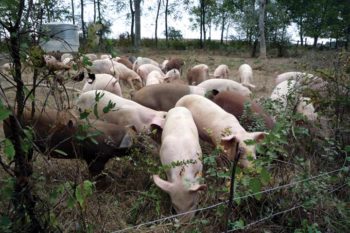 Kenniford Farm is a high welfare Red Tractor approved pig farm in East Devon who have been farming pigs there for the last 20 years.
All the pigs are home bred on the farm for their highly successful award winning Pork, Bacon, Sausages and Hog Roasts. These can be purchased at many local outlets as well as at Kenniford Farm Shop and Café.
Steerside Ltd.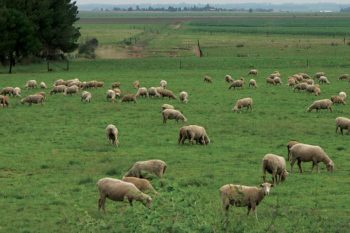 Steerside Ltd have been Sheep farming in Somerset for in excess of 40 years. Supplying both local and national butchers and caterers with quality Lamb and Mutton.
Steerside Ltd source most of their livestock locally from local farmers and markets in the South West of England, which are then brought to the family farm in Taunton for finishing and sorting.